Hey fellers.My little guy is doing great. Been practicing his Indian war whoop; he's got a fine set of lungs.
We just moved so we've been busy but we're getting settled into our new home and momma and the kid are enjoying the house. They did get out and help feed bulls one day but for the most part they are staying in doors out of the cold.
Hey congrats Jared. Girl huh? And I've got a boy? Don't let my wife know, she'll be match makin' afore you know it
Glad to hear your young lady is doing well.
As for a gun Hanshi, I'll let him decide what he wants with a little advice from his old man of course. He will most definitely be raised hunting.
We live out in the sticks of Southern Idaho, about 80 miles from the nearest city, and we're surrounded by desert and mountains so he should have a fair chance at learning about being an outdoorsman.
I believe ole Scoundrel knows the Jarbidge mountains, so he can vouch for me when I say my little feller has got a lot of cool country to grow up in.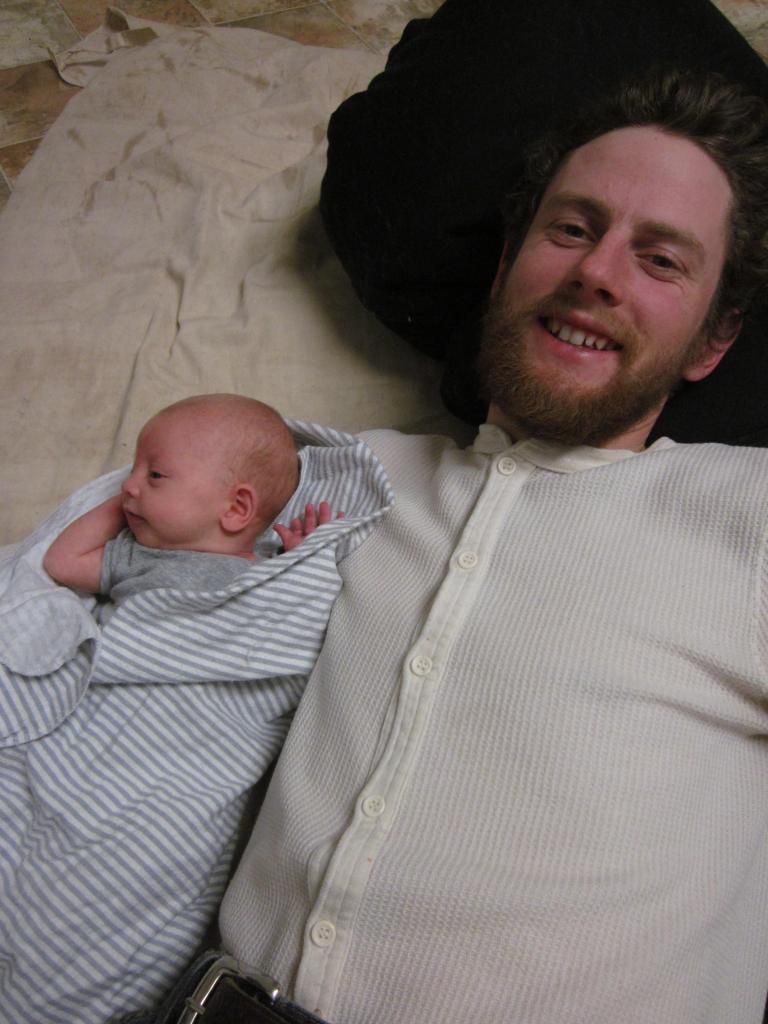 Me and the little feller takin' it easy.