This topic comes up every now and then when someone notices that rifle .
As I recall Paints his shirts rifle carried a round and an octagon barrel . I have a phot somewhere of the muzzle , supposedly from that gun , but its been a long time and ill have to keep looking to find it .
I don't think its clear exactly what it was . Some claim it to maybe be an Over and under . Others say SXS. Still others think that it was something for the move and not plossable to have been in an Indians hands .
But the fact is that it could very well have been as there are accounts of these types of guns being gifted
I own one such trade double in my collection , though it's a large , long barreled smooth bore imported by J.W King . Its entirely plausible that Paints his shirt would have had such a gun as they were destined as treaty guns or what we today call chiefs grade .
As grey wolf posted , later on these type of guns became known as Cape guns .
But in fact they date even earlier and were done in both Side by side and over and under with the over and under being earlier in the evolution then the SXS.
We also cannot rule out American production . a lot of times folks wrong think that such a gun would have been a high end gun and defiantly imported but that's simply not the case .
Here is an example for you to look at and draw your own conclusions from .
Thus rifle is not marked as to its maker . But frankly its not very high end and IMO clearly American made and maybe likely around 1840-50 time frame
this gun is or was for sale on one of the auction sites buy the way .
this is what the listing said so ?????? ill re post it
This unmarked double barrel Kentucky rifle with early percussion system is fully stocked in curly maple. One barrel is rifled one is smoothbore; rifled bore .47 cal; smooth bore .49 caliber. Two piece patch-box, brass toe-plate with long tang; brass trigger guard with spur, and brass pipes.
Price: $8,975
If you are interested in buying this item, please call (978) 597-8084 or email David Hillier at drh@aaawt.com or Aaron Littlefield at ajl@aaawt.com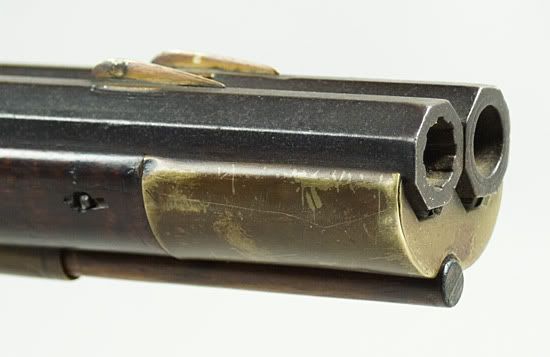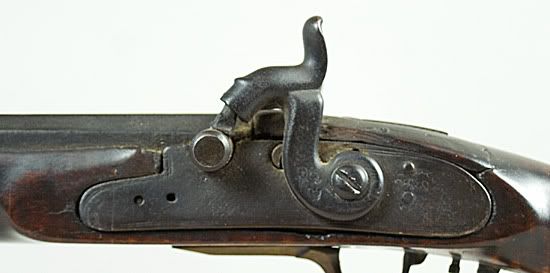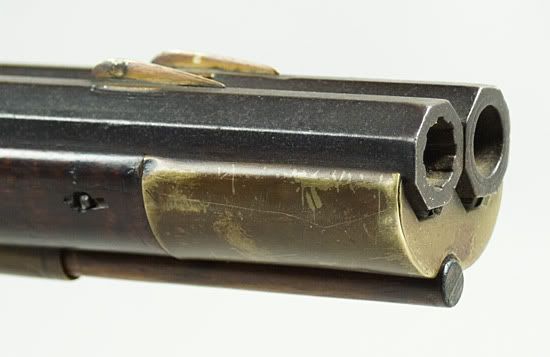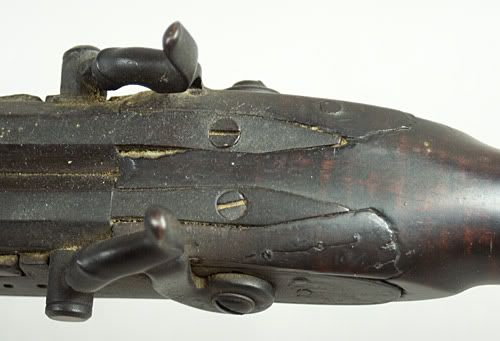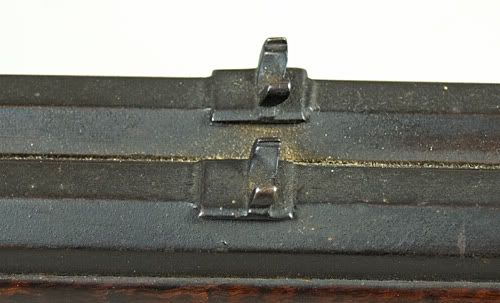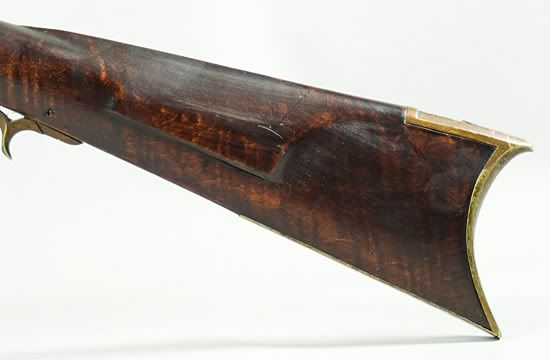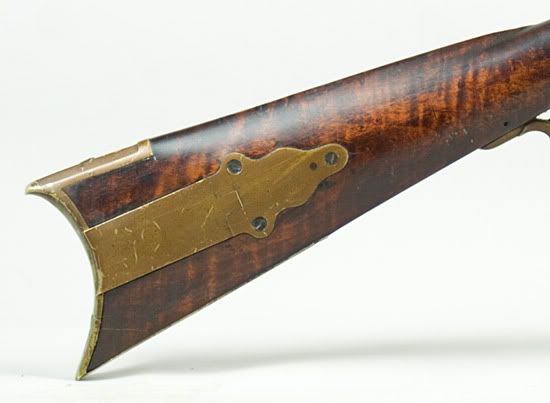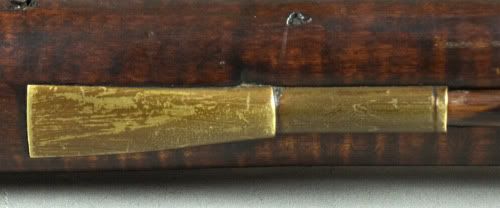 here is another one in flintlock that you all my find interesting . again not a very high end piece . sold for less then 700.00
check this link out
[url=http://www.cowanauctions.com/auctions/item.aspx?ItemId=101852]Double-Barrel Flintlock Combination Rifle Shotgun[/url
This message has been edited. Last edited by: captchee,